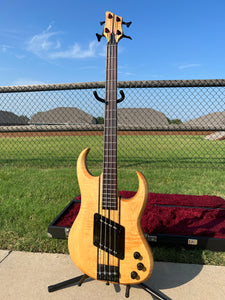 Lady Gwendolyn
Stay tuned for some behind-the-scenes action, design details and other fun facts that go with this father-daughter project that I will remember forever.
ABOUT DOUG'S WOODERY
I started woodworking as a hobby back in 1988, and since then, I have explored different structures and techniques.  From headboards, to bookcases, desks, coffee tables, and light fixtures, I have expanded my craft into a passion.  During the past couple of years, I have focused on finding a better way to consume cannabis, rather than lighting it on fire and inhaling smoke.  When I built the first NOVA prototype, I knew I wanted to start a business.  Now, it has become more than just a side project for the whole family.  I wouldn't be where I am today if I didn't have them by my side.